Distributing blueKiwi, the European leader in Enterprise Social Network

Social networking and user-generated content applications ("web 2.0") have dramatically changed the way we use Internet, and now these technologies are rapidly changing the way we work. They improve and fluidify interactions between people, and capture ad hoc information that's usually lost by traditional applications, allowing answering these usual questions:
Who in our organization has competencies in this field?
How did others tackle this issue?
What will people think about this idea?
Did anyone already worked on a similar project?
What do our clients or suppliers say about our company?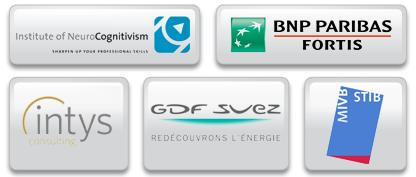 blueKiwi has optimized and secured web 2.0 applications for professional usages. It is now the European leader in Enterprise Social Network and is already adopted by leading organizations in different domains (commercial development, marketing-communication, HR, innovation, CSR…), with different scopes (e.g.: at department, enterprise or group level), with references such as GDF SUEZ, BNP Paribas Fortis, STIB, Nokia, bpost, the Italian Social Security, Unedic… or Somfy, Intys Consulting, Cleverwood, Institute of NeuroManagement, Conseil Supérieur de l'Audiovisuel...
Discover the power of blueKiwi
in Benelux, with C-Bridge